Ja'alan Bani Bu Ali

|

09-01-2019

Your search has been saved
You will receive email notifications when ads match this search
To manage your favorite searches and emails alerts:
1- Sign in
2- Click on Favorites on the top right of OpensSooq
3- Select Favorite Searches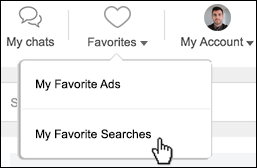 Your search has been saved to favorites
Cadillac... A Century of Luxurious Cars
It's almost hard to believe that the Cadillac automobile manufacturer has been existing since 1902. The brand name is known as the first luxurious car ever made and today we present to you some of its most iconic models.
Cadillac Series 370D - 1934
This model is one of the older versions of the 30s roadsters. The Series 370D was an elegant vehicle that was built to offer a classy ride that would build the company's reputation for years to come. It stood out between other cars with its aggressive appearance letting the world know that it was the most powerful Cadillac at the time.
Cadillac Bubble Top Limo - 1959
This was one of the most desired vehicles of its' day, it was designed and built for Queen Elisabeth the second and her husband Prince Phillip. What made this car so popular among world leaders was that it had a bubble at the back of it that easily popped off to make the passengers more visible to the public. This vehicle stood out as being high-end luxurious and prestigious.
Cadillac Escalade ESV SUV - 2002
The 2002 Escalade ESV SUV sports utility car delivers high on performance as it was given an even bigger and more powerful V8 engine. This model helped the company grow an entirely new generation of Cadillac owners with its eight-passenger seating options.
Cadillac CTS-V Coupe - 2010
An updated version of the CTS-V, comparing the two, we can see some beautiful similarities in design that were pumped up with a lot of power. This model is one of Cadillac's most beautiful designs to date.
Find your luxurious and most prestigious Cadillac in OpenSooq's car section.
Thank you for your feedback and suggestions
Send us your feedback

Fill your details now in order to contact you

Your request has been submitted successfully. Our team will contact you soon in order to proceed with the next steps.