Al Sharqiya

|

Ja'alan Bani Bu Ali

|

Now
Al Dakhiliya

|

Nizwa

|

1 hour ago
Muscat

|

Wadi Al Kabir

|

1 hour ago
Muscat

|

Al Khoud

|

2 hours ago
Al Batinah

|

Suwaiq

|

3 hours ago
Muscat

|

Bosher

|

4 hours ago
Al Sharqiya

|

Sur

|

4 hours ago
Al Sharqiya

|

Al Mudaibi

|

4 hours ago
Al Sharqiya

|

Sur

|

7 hours ago
Muscat

|

Muttrah

|

7 hours ago
Muscat

|

Amerat

|

7 hours ago
Muscat

|

Al Khoud

|

8 hours ago
Al Dakhiliya

|

Nizwa

|

8 hours ago
Al Dakhiliya

|

Nizwa

|

8 hours ago
Al Sharqiya

|

Bidiya

|

8 hours ago
Al Batinah

|

Sohar

|

8 hours ago
Al Sharqiya

|

Bidiya

|

9 hours ago
Al Dakhiliya

|

Nizwa

|

9 hours ago
Al Sharqiya

|

Jalan Bani buhassan

|

9 hours ago
Al Batinah

|

Suwaiq

|

9 hours ago
Muscat

|

Seeb

|

10 hours ago
Al Dakhiliya

|

Bahla

|

11 hours ago
Muscat

|

Quriyat

|

11 hours ago

Your search has been saved
You will receive email notifications when ads match this search
To manage your favorite searches and emails alerts:
1- Sign in
2- Click on Favorites on the top right of OpensSooq
3- Select Favorite Searches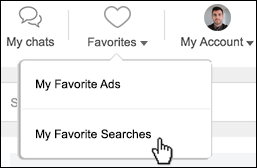 Your search has been saved to favorites
The value of accounts and characters section
Over the years, products and services develop to keep up with customers needs. Customers nowadays look for fast and easy ways to satisfy their needs with as little effort as possible or extra expenses, for that reason, online shopping and trading sites appeared, such as OpenSooq which plays a major role in the region. As a part of providing the best possible services to its customers, this section has been established to satisfy those who show interest in.
You can find accounts and characters in this section for different games, devices and interests. mobile game accounts are major sellers. These accounts are often pay-to-win, or they require a lot of time to build up for new players. When the social aspect of a game kicks in, it will allow players to feel like they're in direct competition with their peers.
Add a post on accounts and characters section
Create a post with the name of your account or character as a title.

Include the details such as the name, the level and the points.

Put a realistic price comparing with the market value.

Choose the city which you have easy access to.

Add few good and clear pictures of the product.
Try to explain the value of your account or character, why is it special and worth the price you are asking for, and the time and effort you have put in to reach the level of the game.
Thank you for your feedback and suggestions
Send us your feedback
Don't miss out on these deals

Fill your details now in order to contact you

Your request has been submitted successfully. Our team will contact you soon in order to proceed with the next steps.