Your search has been saved
You will receive email notifications when ads match this search
To manage your favorite searches and emails alerts:
1- Sign in
2- Click on Favorites on the top right of OpensSooq
3- Select Favorite Searches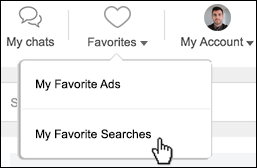 Your search has been saved to favorites
The Differences Between Lambs and Cows Leather
Leather is one of the oldest and most elegant materials used in fashion. It's taken from different animals, such as snakes, lambs, buffalos, and cows leather, etc... It goes back to 2200 BC and it has been used ever since to design clothes, footwear, furniture, and car seats. It goes through a series of techniques and procedures and gets processed in a tannery to create the leather that we know.
The Main Differences Between Lambs and Cows Leather
Those two are the most used in the industry, there are many differences between them, starting from color to thickness and durability. Lambs leather is very thin and elastic, it is known to have a buttery feel, it tends to be rubbery and it has a very soft texture, it comes in smaller pieces due to the lambs' sizes. On the other hand, cows leather is thicker between 10-12 Millimetres, it is more rustic and durable and comes in larger sizes of course, and it is more expensive.
Cows Leather Types
Due to its toughness, cows leather is used in shoes, wallets, jackets, and furnishings. However, there are different types of this leather used for different products. The processed leather is used for shoes, jackets, and furniture, while calfskin leather is usually used for wallets. In addition, cowhide makes a very strong fashion statement and it is used a lot in shoes and jackets. Cowhide is the natural, unprocessed and unbleached skin and hair of a cow.
Check OpenSooq's Cows section and find all your cow supplies.
Thank you for your feedback and suggestions
Send us your feedback
Don't miss out on these deals