Al Batinah

|

Rustaq

|

1 hour ago
Al Sharqiya

|

Al Qabil

|

1 hour ago
Al Batinah

|

Saham

|

2 hours ago
Al Batinah

|

Al Khaboura

|

2 hours ago
Muscat

|

Al Maabilah

|

5 hours ago
Muscat

|

Amerat

|

7 hours ago
Al Sharqiya

|

Al Mudaibi

|

8 hours ago
Muscat

|

Al Maabilah

|

9 hours ago
Muscat

|

Al Maabilah

|

9 hours ago
Muscat

|

Al Mawaleh

|

10 hours ago
Muscat

|

Al Khoud

|

10 hours ago
Muscat

|

Seeb

|

11 hours ago
Muscat

|

Ansab

|

11 hours ago
Muscat

|

Ansab

|

11 hours ago
Muscat

|

Al Khuwair

|

11 hours ago
Muscat

|

Rusail

|

11 hours ago
Muscat

|

Azaiba

|

11 hours ago
Muscat

|

Azaiba

|

11 hours ago
Muscat

|

Seeb

|

11 hours ago
Al Batinah

|

Barka

|

13 hours ago
Muscat

|

Seeb

|

13 hours ago
Al Batinah

|

Saham

|

14 hours ago
Muscat

|

Al Khoud

|

15 hours ago

Your search has been saved
You will receive email notifications when ads match this search
To manage your favorite searches and emails alerts:
1- Sign in
2- Click on Favorites on the top right of OpensSooq
3- Select Favorite Searches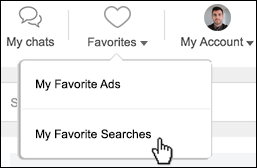 Your search has been saved to favorites
Video Games
Sneak peek
Video games are an interactive technology that can be used through many tools, including virtual reality devices, Xbox devices, PlayStation devices, smartphones, etc. From the first moment in the history of video games, they were and still are a distinctive technological breakthrough that attracted the attention of everyone, and began to be distinguished gradually, and interest in them increased and quickly became one of the most powerful global industries, which prompted many large companies to pay huge amounts of money to develop the tools of this industry.
Video games history
Commercial video games
Games officially started for the first time in the 1970s, when a company called Nutting Associates released the first commercial video game, and this game was called Computer Space, in 1971. And after only one year, in 1972, the famous gaming company Atari, which was founded Nolan Bushnell, who initially worked for Nutting Associates and was part of launching its first game. Then Atari soon launched the first successful commercial game known as Pong, and it was a successful market event that drastically changed concepts about gaming.
Home Video Games
But in the same year (1972), the game Dubbed the Odyssey was produced by Magnavox Company that opened the doors for trading home video games, but the device of this game did not have a processor, rather, it was electronic par excellence, consisting of a few transistors and diodes, therefore this game was very limited, which made Atari create a home version of its famous game Pong in 1975 as one of the first conflicts between video game companies, and the home version of Atari was a huge success.
Removable game system
A new type of video game appeared in the same period which is the removable game system, and soon Atari took advantage of the opportunity to manufacture the first highly successful removable game in 1977. It provided a sophisticated device at the time that allowed to play many games within the same device, despite it being simple today, but it was very sophisticated at the time, and its system consisted of several components, including a MOS 6502 processor, a specialized graphics chip that could synchronize with the TV, a 128-bytes RAM, and multi-memory 4K ROM cartridges.
The evolution of video games
Then, the games settled for a period that made the popularity of home games decrease, because thy were o longer developed as expected, which made a new games company appear on the market to introduce a new entertainment system called Nintendo, and this system included several developments, like relying on buttons instead of a stick, creating special original versions for games in-home systems, and selling basic hardware to play at cheap prices and get profit by selling multiplayer games.
Video game consoles
These devices have come a long way since their first production, and many companies are competing to introduce new devices or games for our generation and the generations to come. A good example of that competition the one started by Microsoft and PlayStation, that produced the Xbox 360, and the PS3 in 2004 and 2005.
Consoles in Oman
If you are in Oman and interested in buying the new PS4 with games, you will find OpenSooq as a first option on Google search, at different prices starting at approximately 109 OMR. Others who are interested in the Xbox One can also find it on OpenSooq at almost 140 OMR.
Thank you for your feedback and suggestions
Send us your feedback
Don't miss out on these deals

Fill your details now in order to contact you

Your request has been submitted successfully. Our team will contact you soon in order to proceed with the next steps.