Chat was disconnected, click here to refresh
Baby - Kids in Oman
Others Categories
Baby and Kids Shops in Oman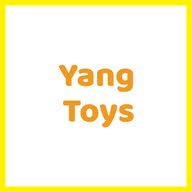 Yang toys
Browse All Cities
Baby - Kids
Shop For All Kinds of Kids and Baby Stuff On OpenSooq
Whether you're a new parent or have already made a couple of additions to your family, we know being a parent to young children isn't easy, either in terms of the constant effort involved or the cost. So in order to make things much easier for you, OpenSooq presents a virtual platform to buy kids furniture online, be it used or new.
Cut your costs, as well as your carbon footprint, in half by buying furniture and other items for your kids; With the number of choices made available to you, you can find all kinds of fun products in excellent conditions that your kids will be sure to love. Put a smile on your tiny little human's face today and buy from some truly great options among used furniture, or, if within your budget, our users also offer some worthwhile options in mint condition at very reasonable rates.
Although, buying new items for your kids which they are going to grow out of at the speed of lightning anyway can be wasteful in more ways than one. Not only is recycling better for our planet it also offers you the personal benefit of saving up for much more significant milestones in your child's life, like when you would be sending them off to college.
However, the heart wants what it wants, so you also have the option to buy from some truly spectacularly set-up bedrooms for sale that your kid would love.
You can make your child squeal with joy no matter what current rage they are all about; our users have a range of selections for every kid out there.
Why Choose OpenSooq?
When it comes to the number of choices available and their authenticity and reliability, you can leave the worry to us and focus solely on getting your much-desired item at the cheapest rates possible, with the prices compared from all over the UAE.
So browse OpenSooq today and let worry be a thing of your past.