Your search has been saved
You will receive email notifications when ads match this search
To manage your favorite searches and emails alerts:
1- Sign in
2- Click on Favorites on the top right of OpensSooq
3- Select Favorite Searches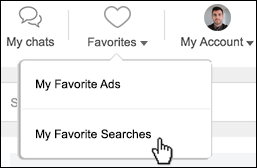 Your search has been saved to favorites
The basics of coordinating bedroom décor
To coordinate the décor of the bedrooms, it is preferable to adhere to the following decorating tips. Note that the décor of the bedrooms, and if they are well-coordinated, are an important factor in achieving psychological and physical comfort. These tips can also be applied when using furniture Oman "the traditional designs"
Master Bedroom Decor Tips
The bedrooms should are combined in a suite, it is not preferable to combine them and the living room, or to make the entrance to the hall.

It is recommended that the bedroom entrance be far from the main entrance.

The bathroom should bring the sleeping suite closer.

The itinerary should not intersect the bathroom and the bedroom with another itinerary.
Children's bedrooms Tips
Children's bedrooms are preferable to be away from the living room, with their walls painted with washable paint.

Windows should be low, with outside protection.

The dimensions of the furnishings should preferably match the sizes of children.

It is necessary to have natural lighting in it.

The furniture bedroom should be less than 270 cm in width, and the cabinet should not be placed next to the window, so as not to expose the clothes to air and dust. It is necessary to ensure that the distance between the bed and the nearest partition, whatever (cabinet or wall), is 60 centimeters.
4 tips to consider when designing your next bedroom
Make your bedroom a part of your personality
Make your bedroom a part of your personality by adding many lovable touches to your heart, and if you love to merge many colors, make it express through many elements: paintings, brushes, accessories, and others, and if you also love patterns, you can do it is as if to make its details full of everything that is engraved ... and so on.
Avoid visual crowding
Avoid the visual congestion resulting from the use of a large selection of decorative items and useless accessories that harm the view of the room more than you want. Perhaps one or two items that were used here with this model were enough to make the room flowery and elegant!
Optimal employment of loud colors
It is known that hot colors such as orange, red and yellow in their bright degrees prefer to avoid their use in the bedrooms because they are vibrant and exciting by their nature, such as a living room, reception, or even a trip, and so on, while it is desirable to resort to neutral colors in the bedrooms to be a sign of relaxation.
In the case of resorting to hot colors, this can be done, but with a slight amount, taking into account the optimal employment of them, as shown in the form presented before us.
Space to boost your mood
Do not resort to many useless pieces of furniture in your home in general and bedrooms in particular, just use what is appropriate for your actual daily needs while taking into account its flowery distribution, also make sure to leave a suitable space to enhance the sense of comfort in the room, which in turn improves your mood.
The importance of choosing comfortable colors for nerves in the bedrooms
Be sure to use neutral colors such as beige, gray, white and light indigo .. All of them are comfortable colors for the nerves, fit the nature of the bedrooms, create comfort from nothing .. With these soft colors .. Just relax on your comfortable bed and it will fall asleep in a few seconds!
You can visit the furniture Muscat section on the OpenSooq website if you want to apply these tips in your home as the website offers many furniture in Muscat and all cities of the Sultanate of Oman.
Thank you for your feedback and suggestions
Send us your feedback
Don't miss out on these deals

Fill your details now in order to contact you

Your request has been submitted successfully. Our team will contact you soon in order to proceed with the next steps.