Muscat

|

Al Maabilah

|

2 hours ago
Al Batinah

|

Sohar

|

6 hours ago
Muscat

|

Ghala

|

7 hours ago
Dhofar

|

Shalim and The Hallaniyat Island

|

9 hours ago
Dhofar

|

Salala

|

11 hours ago
Al Dakhiliya

|

Nizwa

|

12 hours ago
Al Batinah

|

Sohar

|

12 hours ago
Dhofar

|

Salala

|

13 hours ago
Al Dakhiliya

|

Nizwa

|

13 hours ago
Al Sharqiya

|

Jalan Bani buhassan

|

13 hours ago
Al Batinah

|

Al Khaboura

|

15 hours ago
Al Dakhiliya

|

Nizwa

|

16 hours ago
Al Batinah

|

Sohar

|

16 hours ago
Al Batinah

|

Sohar

|

17 hours ago
Al Batinah

|

Sohar

|

17 hours ago
Al Batinah

|

Rustaq

|

18 hours ago
Al Batinah

|

Al Masn'a

|

18 hours ago
Al Batinah

|

Liwa

|

19 hours ago
Muscat

|

Wadi Al Kabir

|

Yesterday
Al Dakhiliya

|

Nizwa

|

Yesterday
Al Batinah

|

Shinas

|

Yesterday
Al Dakhiliya

|

Nizwa

|

Yesterday
Al Batinah

|

Sohar

|

Yesterday
Al Wustaa

|

Mahut

|

Yesterday

Your search has been saved
You will receive email notifications when ads match this search
To manage your favorite searches and emails alerts:
1- Sign in
2- Click on Favorites on the top right of OpensSooq
3- Select Favorite Searches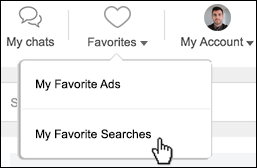 Your search has been saved to favorites
Ordering and offering in the Trucks & Heavy Machinery subcategory in Oman!
Have you ever thought that looking around for the best truck or heavy machinery for your different uses would be that easy?. In OpenSooq, where millions of users offer and order various types of items, products, vehicles and many other services on a daily basis within reasonable prices, is the perfect place for you.
You can find the Trucks & Heavy Machinery subcategory easily, under the Cars and Bikes main category, you will find here a huge variety of offers for the different types of trucks and heavy machinery available in your local market.OpenSooq platforms give you the privilege to advertise simply by creating an account or registering by facebook, twitter or google accounts, communicate with advertisers directly and without any intermediaries. On topof this, you can get immediate responses from the sellers to close deals fastly.
Smart and attractive tips for advertising in the Trucks & Heavy Machinery subcategory :
Specify the type of the truck
You should mention the type of heavy machinery you are promoting or looking for like Forklifts, Agricultural tractor, tractor-trailer, Bulldozer, Truck, Residential vehicles, Crane, Others.
Whether your truck is brand new or used for months or years, this can considerably affect the prices.
You should put an attractive and clear title so searchers ( interested people) can find your advertisement easily and contact you to close deals fastly.
Whether you are a buyer or a seller you should write the advertisement in a straightforward and easy way where searchers find everything they need to know. If you want to reach to the targeted audience quickly you should add photos as it raises your advertisement views. For example, you want to advertise for your Mercedes truck you should write in the advertisement: A medium size used Mercedes model of 2005 in an excellent condition with a valid license for sale for more info contact on this phone number. On top of this, you should mention a clear price and whether the truck is available for replacement or not.
Thank you for your feedback and suggestions
Send us your feedback
Don't miss out on these deals