Muscat

|

Amerat

|

01-02-2020
Muscat

|

Al Khoud

|

14-01-2020
Muscat

|

Al Khoud

|

13-01-2020
Muscat

|

Al Khuwair

|

12-03-2020
Muscat

|

Wadi Al Kabir

|

03-01-2020
Dhofar

|

Salala

|

01-02-2020
Al Batinah

|

Suwaiq

|

09-03-2020
Al Batinah

|

Sohar

|

05-03-2020
Muscat

|

Al Khuwair

|

03-01-2020
Muscat

|

Amerat

|

03-03-2020
Muscat

|

Al Khoud

|

05-01-2020
Al Batinah

|

Sohar

|

05-02-2020
Al Batinah

|

Sohar

|

07-01-2020
Al Batinah

|

Barka

|

24-02-2020
Al Sharqiya

|

Ja'alan Bani Bu Ali

|

07-01-2020
Muscat

|

Al Khoud

|

08-01-2020
Al Batinah

|

Barka

|

07-01-2020
Muscat

|

Al Khoud

|

08-01-2020
Muscat

|

Al Khoud

|

07-01-2020
Muscat

|

Al Khoud

|

07-01-2020
Muscat

|

Bosher

|

07-01-2020
Al Sharqiya

|

Bidiya

|

07-01-2020
Al Batinah

|

Saham

|

07-01-2020
Al Batinah

|

Saham

|

07-01-2020
Muscat

|

Ghubrah

|

07-01-2020
Muscat

|

Amerat

|

07-01-2020

Your search has been saved
You will receive email notifications when ads match this search
To manage your favorite searches and emails alerts:
1- Sign in
2- Click on Favorites on the top right of OpensSooq
3- Select Favorite Searches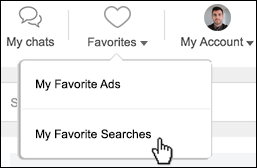 Your search has been saved to favorites
Whole building for rent subcategory
Subletting a whole building online is one of the best ways to get a higher price, as it allows you to broadcast your listing to a larger group of prospective buyers. Since buildings that sit on the market for long periods of time become less likely to attract new offers, the best opportunity to get a good price relative to market value occurs in the first two to three weeks on the market. The larger the group of buyers you can reach during this critical time period is, the better your chances of getting a solid offer are.
Whole building for rent section on OpenSooq plays an important role in the local real estate industry, by fulfilling the supply and demand needs. Marketing on this section offers the chance to achieve your goal without the need for a third party, for that reason the extra expenses such as commission will no longer be an issue.
Finding whole buildings for rent on OpenSooq
Select the city where you need the property.

Choose real estate for rent category then choose whole building for rent subcategory.

Type the needed building type in the search box, such as office, supermarket.

Browse through the posts, compare prices and features of buildings.
There is always the option to create a post to request the building type and location you are in need of on OpenSooq. To get the best results make sure to provide all details regarding the building and the contact information. All of the mentioned will increase your chances to get fast results. You can purchase a promotion option for your post to get more views and fast results, showing your post on the top of the section and on more browsing users.
Thank you for your feedback and suggestions
Send us your feedback
Don't miss out on these deals