Musandam

|

Madha

|

06-01-2020
Musandam

|

Khasab

|

27-01-2020
Musandam

|

Khasab

|

22-01-2020
Musandam

|

Khasab

|

28-01-2020
Musandam

|

Khasab

|

05-02-2020
Musandam

|

Khasab

|

03-02-2020
Musandam

|

Khasab

|

09-02-2020
Musandam

|

Khasab

|

13-02-2020
Musandam

|

Dibba

|

23-01-2020
Musandam

|

Khasab

|

22-01-2020
Musandam

|

Khasab

|

14-02-2020
Musandam

|

Bukha

|

10-02-2020
Musandam

|

Khasab

|

11-02-2020
Musandam

|

Khasab

|

26-01-2020
Musandam

|

Khasab

|

25-01-2020
Musandam

|

Khasab

|

29-01-2020
Musandam

|

Khasab

|

16-02-2020
Musandam

|

Dibba

|

28-02-2020
Musandam

|

Khasab

|

23-03-2020
Musandam

|

Khasab

|

29-03-2020
Musandam

|

Dibba

|

10-03-2020
Musandam

|

Madha

|

13-03-2020
Musandam

|

Khasab

|

05-03-2020
Musandam

|

Khasab

|

05-03-2020
Musandam

|

Madha

|

05-03-2020
Musandam

|

Dibba

|

24-02-2020
Musandam

|

Madha

|

26-03-2020
Musandam

|

Khasab

|

02-03-2020
Musandam

|

Dibba

|

26-02-2020
Musandam

|

Khasab

|

27-02-2020

Your search has been saved
You will receive email notifications when ads match this search
To manage your favorite searches and emails alerts:
1- Sign in
2- Click on Favorites on the top right of OpensSooq
3- Select Favorite Searches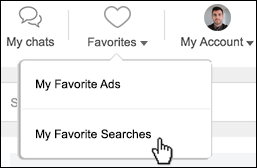 Your search has been saved to favorites
Changing tires or rims for your car
First and foremost, your tires play an essential role in the safety of your car. If yours have been driven on for so long that they have seriously deteriorated, you might be putting yourself and your passengers at risk.
It's common knowledge that car tires require checks routinely to keep up with safety standards while driving. Rims on the other hand are among the most noticeable parts of a vehicle, but they also have a larger influence on how a vehicle performs than many drivers realize. For those reasons, drivers are constantly looking for easy and fast ways to acquire them online as in this section in OpenSooq.
What can you find in wheels and rims section?
Wheels and rims section contains plenty of options which are provided by local businesses or regular individuals, which makes it convenient for a buyer and a seller to complete transactions. The posts in this section could either be by a seller offering an item or a buyer requesting an item. Posts include details regarding the item, ways to contact and sometimes payment methods.
How to pick the best tires or rims for your car?
Contacting the seller by commenting, chatting or calling to make sure the tires aren't older than 24 months since production date in case they are used. Usually the production date is written on the side of the tires.

Find the same size which your vehicle operates on.

Checking the condition of the tires and making sure they are safe to use and free of any malfunctions.
Thank you for your feedback and suggestions
Send us your feedback
Don't miss out on these deals