Musandam

|

Madha

|

06-01-2020
Musandam

|

Khasab

|

27-01-2020
Musandam

|

Khasab

|

22-01-2020
Musandam

|

Khasab

|

28-01-2020
Musandam

|

Khasab

|

05-02-2020
Musandam

|

Khasab

|

03-02-2020
Musandam

|

Khasab

|

09-02-2020
Musandam

|

Khasab

|

13-02-2020
Musandam

|

Dibba

|

23-01-2020
Musandam

|

Khasab

|

22-01-2020
Musandam

|

Khasab

|

14-02-2020
Musandam

|

Bukha

|

10-02-2020
Musandam

|

Khasab

|

11-02-2020
Musandam

|

Khasab

|

26-01-2020
Musandam

|

Khasab

|

25-01-2020
Musandam

|

Khasab

|

29-01-2020
Musandam

|

Khasab

|

16-02-2020
Musandam

|

Dibba

|

28-02-2020
Musandam

|

Khasab

|

23-03-2020
Musandam

|

Khasab

|

29-03-2020
Musandam

|

Dibba

|

10-03-2020
Musandam

|

Madha

|

13-03-2020
Musandam

|

Khasab

|

05-03-2020
Musandam

|

Khasab

|

05-03-2020
Musandam

|

Madha

|

05-03-2020
Musandam

|

Dibba

|

24-02-2020
Musandam

|

Madha

|

26-03-2020
Musandam

|

Khasab

|

02-03-2020
Musandam

|

Dibba

|

26-02-2020
Musandam

|

Khasab

|

27-02-2020

Your search has been saved
You will receive email notifications when ads match this search
To manage your favorite searches and emails alerts:
1- Sign in
2- Click on Favorites on the top right of OpensSooq
3- Select Favorite Searches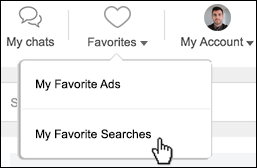 Your search has been saved to favorites
Save time and money on car rental
Renting a car is not always an easy task, especially during high seasons. Do you find yourself going to several car rental agencies only to find that they had ran out of available cars? Do you spend so much time trying to find the suitable vehicle that fits your needs as well as the money in your pocket? Save yourself all that trouble and find the car that you are looking for right here.
When is it good to rent a car?
If you do not own a car already and you are tired of commuting to work every day using buses and cabs, you might want to treat yourself and rent a car for a while. But of course that is not the only reason one would want to rent a car. Sometime even car owners find themselves in need of car rental services. For instance, your car might be in the car services being painted or mended for several days or weeks. Another situation where you might be considering car rental, is that you might be going on a trip that requires a 4-wheel drive vehicle rather than your normal sedan. A special occasion might be coming up like an engagement, graduation or a wedding party where you find yourself preferring a luxurious or a convertible vehicle. Such situations and others will leave you searching for a nice suitable car that fits your needs. Whether you prefer a luxurious convertible Mercedes Benz for your wedding, a 4-wheel Toyota Rav4 for your desert adventure, or a normal Hyundai Elantra to get you from A to Z; you will find that and much more right here.
Tips when renting a car
Before you go ahead and seal the deal on renting a car there are several things you should consider. The first thing you should do, is deciding why are you renting a car, and make sure that its type is suitable for the purpose. For instance, if you are going on a trip with bumpy and dangerous roads you should consider renting a 4-wheel drive rather than a normal sedan. You should also decide on the size of the vehicle that fits your needs which depends on the number of passengers. Do not also forget to decide whether you need to list a second driver's license if there is going to be more than one possible driver of the car. On another note, you need to make sure that the car rental agency or the person you are renting from is trustworthy, and that the car is in a good condition and fully inspected when handed over to you, because you don't want to end up with a flat tire or the car breaking down on you in the middle of the road. In addition that, you should plan your rent head of time, as it all depends on the availability of vehicles especially during high seasons. Your budget is also naturally an essential aspect of the car rental process. Cleanliness of the vehicle and efficiency of the car rental service are also two things that you might want to take into consideration when renting a car.
Thank you for your feedback and suggestions
Send us your feedback
Don't miss out on these deals