Musandam

|

Madha

|

06-01-2020
Musandam

|

Khasab

|

27-01-2020
Musandam

|

Khasab

|

22-01-2020
Musandam

|

Khasab

|

28-01-2020
Musandam

|

Khasab

|

05-02-2020
Musandam

|

Khasab

|

03-02-2020
Musandam

|

Khasab

|

09-02-2020
Musandam

|

Khasab

|

13-02-2020
Musandam

|

Dibba

|

23-01-2020
Musandam

|

Khasab

|

22-01-2020
Musandam

|

Khasab

|

14-02-2020
Musandam

|

Bukha

|

10-02-2020
Musandam

|

Khasab

|

11-02-2020
Musandam

|

Khasab

|

26-01-2020
Musandam

|

Khasab

|

25-01-2020
Musandam

|

Khasab

|

29-01-2020
Musandam

|

Khasab

|

16-02-2020
Musandam

|

Dibba

|

28-02-2020
Musandam

|

Khasab

|

23-03-2020
Musandam

|

Khasab

|

29-03-2020
Musandam

|

Dibba

|

10-03-2020
Musandam

|

Madha

|

13-03-2020
Musandam

|

Khasab

|

05-03-2020
Musandam

|

Khasab

|

05-03-2020
Musandam

|

Madha

|

05-03-2020
Musandam

|

Dibba

|

24-02-2020
Musandam

|

Madha

|

26-03-2020
Musandam

|

Khasab

|

02-03-2020
Musandam

|

Dibba

|

26-02-2020
Musandam

|

Khasab

|

27-02-2020

Your search has been saved
You will receive email notifications when ads match this search
To manage your favorite searches and emails alerts:
1- Sign in
2- Click on Favorites on the top right of OpensSooq
3- Select Favorite Searches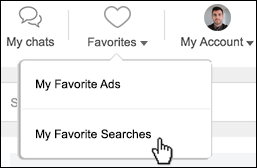 Your search has been saved to favorites
Motorcycles
The thrill of speed, caution, blending with the winds are all triggered when riding a motorcycle. It is reviewed as a skill that not too many people can acquire. It need training, practice and courage to master. You need to know the regulations of driving a motor vehicle in your own town for your safety and the safety of others on the streets. A famous quote that moves between motorcycle owners is, "four wheels move the body, but two wheels move the soul". It is indescribable the joy and excitement that one feels when taking a ride on a motorbike.
Motorcycles on OpenSooq:
Our website connects you to sellers who have their motorbikes up for sale. They could be either brand new or used. Also, if you want to sell your motorcycle, regardless of the type, model name, or mileage, OpenSooq sets no requirements for a motor vehicle. This means even if you happen to own an older bike that is no longer being manufactured, a motorcycle fanatic who collects unique motorcycle might be interested in it and offers a good deal. You would find all sorts of motorcycles from the Adventure Touring Bikes, to Choppers, Cruisers, Power Cruisers, Dirt Bikes( for off-roading), Enduro Bikes, and much more.
Items related to motorcycles such as protective gear (helmet and other parts), motorcycle parts, and cleaning equipment could also be sold on our website. So if you happen to be an individual seller or supplier, you might as well consider expanding your business by creating an advertisement on OpenSooq.
Thank you for your feedback and suggestions
Send us your feedback
Don't miss out on these deals