Muscat

|

Ghubrah

|

1 hour ago
Muscat

|

Ghubrah

|

2 hours ago
Muscat

|

Ghubrah

|

4 hours ago
Muscat

|

Ghubrah

|

7 hours ago
Muscat

|

Ghubrah

|

7 hours ago
Muscat

|

Ghubrah

|

8 hours ago
Muscat

|

Ghubrah

|

19 hours ago
Muscat

|

Ghubrah

|

Yesterday
Muscat

|

Ghubrah

|

Yesterday
Muscat

|

Ghubrah

|

Yesterday
Muscat

|

Ghubrah

|

Yesterday
Muscat

|

Ghubrah

|

Yesterday
Muscat

|

Ghubrah

|

24-02-2020
Muscat

|

Ghubrah

|

23-02-2020
Muscat

|

Ghubrah

|

23-02-2020
Muscat

|

Ghubrah

|

23-02-2020
Muscat

|

Ghubrah

|

23-02-2020
Muscat

|

Ghubrah

|

23-02-2020
Muscat

|

Ghubrah

|

22-02-2020
Muscat

|

Ghubrah

|

22-02-2020
Muscat

|

Ghubrah

|

22-02-2020
Muscat

|

Ghubrah

|

22-02-2020
Muscat

|

Ghubrah

|

22-02-2020
Muscat

|

Ghubrah

|

22-02-2020
Muscat

|

Ghubrah

|

21-02-2020
Muscat

|

Ghubrah

|

20-02-2020

Your search has been saved
You will receive email notifications when ads match this search
To manage your favorite searches and emails alerts:
1- Sign in
2- Click on Favorites on the top right of OpensSooq
3- Select Favorite Searches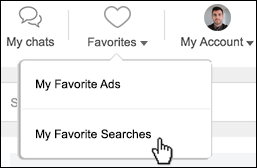 Your search has been saved to favorites
Apartments for Rent
Appealing Reasons in Oman
Oman is a coastal Arab country which is located in the Middle East on the Arab Peninsula; it has a very wealthy economy as it depends on fuel and groundwater as a source of economic income. Due to the wealth of sources and plenty of opportunities, Oman has become an appealing country for expatriates from all over the world. It also has many job opportunities; as a result, the number of foreigners in Oman has increased. The increasing population number in Oman cased in increasing the demand for different types of accommodations. Now there are many available accommodations and offers for apartments for rent in Oman.
The Best Cities in Oman
There are many active and nice cities to live in it in Oman; the top best city in Oman is the capital city Muscat due to its activity and flourishing in all fields of living such as investment, education and job market. Salalah is another amazing city to live in; it has great weather and green areas especially in autumn which appeals to tourists and visitors to spend their vacation there. Both cities, as well as other cities of Oman, are offering plenty of choices of apartments with several different features.
Types of Accommodation in Oman
Many accommodation types are available in Oman due to the traveling of many expatriates to Oman from all over the world, including individuals, groups, and families. Each one of them needs to rent suitable accommodation which fulfills their needs, and each type of property is suitable for some of them. Accommodation types are classified depending on many features and criteria.
Villas: Many people like to rent wide spaces either for their family or for themselves, and that's the reason why they prefer to rent villas and other choices including duplexes, and attached villas in Oman.

Apartments: Apartments include several rooms, a kitchen, and bathrooms. Some people travel with their friends or families as a group, so they need a relatively wide space. These days there are many available apartments for rent in Oman.

Rooms: Some people might present only one room for rent in Oman, which suites those travelers who travel alone either for work or tourism. Rooms in Oman are rented as a part of an apartment for one or 2 persons.

Residences: It is a room in a special residence that has its toilet, and kitchenette. Foreigners who travel alone can also rent them in addition to the rooms' choices.
Apartments Rental Prices
Apartments renting prices in Oman are slightly expensive as they range between 100 and 2000 RO per month depending on many criteria including the age of the building, the size of the apartment, and the area.
Pros of Living in Oman
The services and facilities of living that help each family to live there.

Safety and peace which covers the whole country.

Tourism and wonderful traditional places.

The very kind and amazing Omani citizens.

High employees' salaries and income.
Cons of Living in Oman
The disadvantages of living in Oman are very little and negligible which can be overlooked. They are summarized in the complications of making the residence card, high education expenses, and the complications of starting your own business in Oman.
Visit Open Sooq
If you are dreaming of traveling to Oman either for work or tourism, renting an apartment there is the first thing you should consider, visit OpenSooq Website. OpenSooq Website provides the best search technique to find your suitable property.
Thank you for your feedback and suggestions
Send us your feedback
Don't miss out on these deals