Muscat

|

Al Khuwair

|

12-12-2019
Muscat

|

Al Khoud

|

11-12-2019
Muscat

|

Bosher

|

07-12-2019
Muscat

|

Amerat

|

04-12-2019
Muscat

|

Barr al Jissah

|

03-12-2019
Muscat

|

Amerat

|

02-12-2019
Muscat

|

Amerat

|

30-11-2019
Muscat

|

Barr al Jissah

|

25-11-2019
Muscat

|

Wadi Al Kabir

|

22-11-2019
Muscat

|

Al Maabilah

|

21-11-2019
Muscat

|

Al Khoud

|

21-11-2019
Muscat

|

Wadi Al Kabir

|

20-11-2019
Muscat

|

Amerat

|

19-11-2019
Muscat

|

Wadi Al Kabir

|

19-11-2019
Muscat

|

Hamriya

|

17-11-2019
Muscat

|

Al Khoud

|

16-11-2019
Muscat

|

Al Khuwair

|

10-11-2019
Muscat

|

Al Khuwair

|

09-11-2019
Muscat

|

Al Khoud

|

09-11-2019
Muscat

|

Azaiba

|

07-11-2019
Muscat

|

Barr al Jissah

|

03-11-2019
Muscat

|

Al Khuwair

|

31-10-2019
Your search has been saved
You will receive email notifications when ads match this search
To manage your favorite searches and emails alerts:
1- Sign in
2- Click on Favorites on the top right of OpensSooq
3- Select Favorite Searches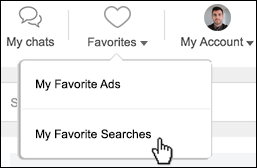 Your search has been saved to favorites
Video games & consoles accounts and characters
Games are fun and exciting the moment you start playing them, but few games can hold your attention for years or even months. While some players will let their game accounts go dormant, others sell game accounts for cash. Not every account is worth the same price when selling. You'll find that some accounts demand far more money than others. Why? The time spent on the account has a major impact on the cost of selling the account. players that have completed high-end achievements in game, obtained the best items and ultimately have an advantage over other players can sell their accounts.
Mobile game accounts are major sellers. These accounts are often pay-to-win, or they require a lot of time to build up for new players. When the social aspect of a game kicks in, it will allow players to feel like they're in direct competition with their peers.
Posting on accounts and characters section
Create a post with the name of your account or character as a title.

Include the details such as the name, the level and the points.

Put a realistic price comparing with the market value.

Choose the city which you have easy access to.

Add few good and clear pictures of the product, explaining the value of your account or character, why is it special and worth the price you are asking for, and the time and effort you have put in to reach the level of the game.
Thank you for your feedback and suggestions
Send us your feedback

Fill your details now in order to contact you

Your request has been submitted successfully. Our team will contact you soon in order to proceed with the next steps.