Muscat

|

Ghala

|

2 hours ago
Muscat

|

Seeb

|

12 hours ago
Muscat

|

Al Khuwair

|

17 hours ago
Muscat

|

Al Maabilah

|

22 hours ago
Muscat

|

Al Khoud

|

Yesterday
Muscat

|

Amerat

|

12-12-2019
Muscat

|

Amerat

|

12-12-2019
Muscat

|

Al Khoud

|

11-12-2019
Muscat

|

Bosher

|

09-12-2019
Muscat

|

Al Maabilah

|

09-12-2019
Muscat

|

Rusail

|

08-12-2019
Muscat

|

Amerat

|

07-12-2019
Muscat

|

Al Mawaleh

|

06-12-2019
Muscat

|

Al Maabilah

|

05-12-2019
Muscat

|

Amerat

|

04-12-2019
Muscat

|

Al Khuwair

|

04-12-2019
Muscat

|

Bosher

|

04-12-2019
Muscat

|

Hamriya

|

04-12-2019

Your search has been saved
You will receive email notifications when ads match this search
To manage your favorite searches and emails alerts:
1- Sign in
2- Click on Favorites on the top right of OpensSooq
3- Select Favorite Searches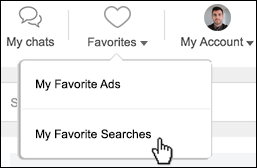 Your search has been saved to favorites
Accessories

subcategory is your fastest way for offering and ordering.
Whether you play on a home console, handheld device, PC or other device, you have an eclectic mix of games and you are tired of searching on the online markets for the best Accessories. OpenSooq, is the perfect place for you to accomplish this kind of transactions without any intermediaries or commissions.
The Accessories subcategory, which falls under the Video Games & Consoles main category, help reach to the targeted audience and the interested OpenSooq customers, who satisfy their needs and help you to achieve your goals.
If you want to use the Accessories subcategory perfectly,here are some guidelines that will help :
Whether you are a buyer or a seller you can consider this subcategory as an online platform, where you can surf in any time to find all the relevant items and contact the advertisers without making big efforts.
You will find here all the relevant items for sale in reasonable prices lets mention some of them
Hard Disk and Memory

Wires and connectors

Motion sensor cameras

Driving wheels

Headphones

Mouses and Keyboards
As a seller ( advertiser ) you can promote for your Accessories by adding advertisement, each advertisement for one item, you should mention its type and condition ( old or new ), then put a clear title.After that, move to the advertisement text box and mention any important details buyers need to know.Dont forget to put a clear address and a correct phone number.Attaching photos will raise your opportunity to sell faster as it raises your advertisements views.
As a buyer you can search by writing the product name and type. Once you found the items you seek, you can contact the advertisers immediately and directly by posting a comment on the advertisement, chatting or phone calling without any intermediaries.
Thank you for your feedback and suggestions
Send us your feedback

Fill your details now in order to contact you

Your request has been submitted successfully. Our team will contact you soon in order to proceed with the next steps.