Al Dakhiliya

|

Manah

|

21-01-2020
Muscat

|

Amerat

|

14-03-2020
Muscat

|

Misfah

|

20-01-2020
Al Dakhiliya

|

Bahla

|

18-01-2020
Al Batinah

|

Suwaiq

|

31-01-2020
Al Batinah

|

Suwaiq

|

12-03-2020
Al Batinah

|

Barka

|

19-01-2020
Al Batinah

|

Barka

|

08-02-2020
Al Batinah

|

Liwa

|

09-02-2020
Muscat

|

Misfah

|

6 hours ago
Muscat

|

Amerat

|

01-02-2020
Muscat

|

Al Khoud

|

14-01-2020
Muscat

|

Al Khoud

|

13-01-2020
Muscat

|

Al Khuwair

|

12-03-2020
Muscat

|

Wadi Al Kabir

|

03-01-2020
Dhofar

|

Salala

|

01-02-2020
Al Batinah

|

Suwaiq

|

09-03-2020
Al Batinah

|

Sohar

|

05-03-2020
Muscat

|

Al Khuwair

|

03-01-2020
Muscat

|

Amerat

|

03-03-2020
Muscat

|

Al Khoud

|

05-01-2020
Al Batinah

|

Sohar

|

05-02-2020
Al Batinah

|

Sohar

|

07-01-2020
Al Batinah

|

Barka

|

24-02-2020
Al Sharqiya

|

Ja'alan Bani Bu Ali

|

07-01-2020

Your search has been saved
You will receive email notifications when ads match this search
To manage your favorite searches and emails alerts:
1- Sign in
2- Click on Favorites on the top right of OpensSooq
3- Select Favorite Searches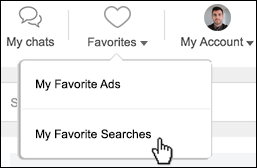 Your search has been saved to favorites
Land for rent section
Land is the basic resource that distinguishes agriculture from most other types of businesses because it is required for the production of crops and livestock. Land is the most valuable asset on the balance sheet of most farmers. In addition to agriculture lands, you can find lands to suit all kinds of business models on OpenSooq.
How much land you need and how you acquire it are two of the most important decisions for an operator. Not having enough land can limit the efficiency of the other resources you use on the land and may severely limit your ability to expand your business in the future. Having too much land may limit your ability to manage it effectively and may cause cash flow problems that limit your ability to make other investments. In this section you can find a land to sublet or create a post to sublease your land.
Posting on land for rent section
To advertise on this section, it would be best to include the the following points in your post after logging in your account on OpenSooq.
Type of land or farm: Residential, commercial, agricultural, multipurpose use, industrial, other.

Area of the land in square meters.

Payment method: Cash or instalments.

Location of the land.

Features and advantages of the land.

At least one picture.

Price

Contact information; name and mobile number.
All of the points mentioned will increase your chances to get fast results and good offers, in the easiest and most convenient possible way.
Thank you for your feedback and suggestions
Send us your feedback
Don't miss out on these deals