Muscat

|

Al Khuwair

|

11-01-2020
Muscat

|

Al Maabilah

|

14-02-2020
Muscat

|

Al Khuwair

|

02-02-2020
Muscat

|

Azaiba

|

01-02-2020
Muscat

|

Al Khuwair

|

02-02-2020
Muscat

|

Al Khoud

|

03-01-2020
Muscat

|

Al Khuwair

|

05-01-2020
Muscat

|

Al Khoud

|

05-01-2020
Al Batinah

|

Saham

|

07-01-2020
Dhofar

|

Salala

|

07-01-2020
Dhofar

|

Salala

|

07-01-2020
Al Sharqiya

|

Al Mudaibi

|

07-01-2020
Al Batinah

|

Barka

|

07-01-2020
Muscat

|

Amerat

|

21-03-2020
Al Batinah

|

Sohar

|

25-03-2020
Al Batinah

|

Al Masn'a

|

08-03-2020
Al Sharqiya

|

Ja'alan Bani Bu Ali

|

07-01-2020
Al Dakhiliya

|

Bahla

|

07-01-2020
Al Batinah

|

Sohar

|

08-01-2020
Al Dhahirah

|

Dhank

|

07-01-2020
Al Batinah

|

Barka

|

08-03-2020
Muscat

|

Al Mouj

|

21-01-2020
Al Batinah

|

Suwaiq

|

21-03-2020
Muscat

|

Barr al Jissah

|

07-01-2020
Al Dakhiliya

|

Bahla

|

07-01-2020
Muscat

|

Al Maabilah

|

07-01-2020
Muscat

|

Al Maabilah

|

07-01-2020

Your search has been saved
You will receive email notifications when ads match this search
To manage your favorite searches and emails alerts:
1- Sign in
2- Click on Favorites on the top right of OpensSooq
3- Select Favorite Searches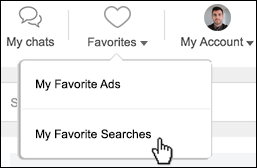 Your search has been saved to favorites
Trips and Camping Guide
Camping is a great way to get outside with family and friends or even by yourself. You can go camping in many local and national parks, at private campgrounds, in the countryside or even in your own backyard. Part of the joy of camping is needing very little gear to exist outdoors. But it's also nice to have a comfortable, convenient and homey campsite. If it's your first time camping, it might be best to borrow or rent some of these things. As you become a more experienced camper, you may find that part of the fun is figuring out what to bring along to meet your needs.
You'll also need food to cook, this part is up to you, but meal planning for backpacking trips is a skill in its own. Right meal planning is important not only so you don't suffer from hunger, but also so you get the nutrients necessary for the outdoor workout you'll be doing.

Camping Gear on OpenSooq
While you're browsing this section, use this handy camping checklist to make sure you don't forget anything important.
Cooler

Stove and fuel

Matches/light/firestarter

Cook pots and a pot holder

Camping pillow

Headlamps or flashlights (and extra batteries)

Camp chairs

Camp table
Whatever you buy and pack, just make sure to consider your climate, needs, and environment. If you're heading off to the desert in June, you can skip the rain jacket, but if you want to do some fishing, in this case you'll need a fishing clothing.
Thank you for your feedback and suggestions
Send us your feedback
Don't miss out on these deals