Al Dakhiliya

|

Sumail

|

12-01-2020
Muscat

|

Al Khuwair

|

11-01-2020
Muscat

|

Al Maabilah

|

14-02-2020
Muscat

|

Al Khuwair

|

02-02-2020
Muscat

|

Azaiba

|

01-02-2020
Muscat

|

Al Khuwair

|

02-02-2020
Muscat

|

Al Khoud

|

03-01-2020
Muscat

|

Al Khuwair

|

05-01-2020
Muscat

|

Al Khoud

|

05-01-2020
Al Batinah

|

Saham

|

07-01-2020
Dhofar

|

Salala

|

07-01-2020
Dhofar

|

Salala

|

07-01-2020
Al Sharqiya

|

Al Mudaibi

|

07-01-2020
Al Batinah

|

Barka

|

07-01-2020
Muscat

|

Amerat

|

21-03-2020
Al Batinah

|

Sohar

|

25-03-2020
Al Batinah

|

Al Masn'a

|

08-03-2020
Al Sharqiya

|

Ja'alan Bani Bu Ali

|

07-01-2020
Al Dakhiliya

|

Bahla

|

07-01-2020
Al Batinah

|

Sohar

|

08-01-2020
Al Dhahirah

|

Dhank

|

07-01-2020
Al Batinah

|

Barka

|

08-03-2020
Muscat

|

Al Mouj

|

21-01-2020
Al Batinah

|

Suwaiq

|

21-03-2020
Muscat

|

Barr al Jissah

|

07-01-2020
Al Dakhiliya

|

Bahla

|

07-01-2020
Muscat

|

Al Maabilah

|

07-01-2020

Your search has been saved
You will receive email notifications when ads match this search
To manage your favorite searches and emails alerts:
1- Sign in
2- Click on Favorites on the top right of OpensSooq
3- Select Favorite Searches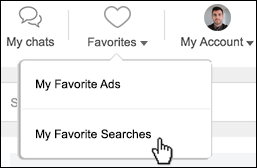 Your search has been saved to favorites
Choosing the bike for your needs
Before you browse this section to pick up your new favorite mode of transportation, it's helpful to know all the little details that will make the bike buying process easier. Start by figuring out what kind of riding you want to do. There are many kinds of bikes, and knowing what you'll do with them narrows the field considerably. How often will you ride? How far? Will you stay on paved surfaces, or explore natural-surface paths?
If you'll stay on pavement and ride primarily for exercise, a road bike or fitness bike is a good choice. A comfort or cruiser bike is better for short, casual rides with family. If you'll bike mostly for commuting, a city bike might be best; think about electric pedal-assist models as well. If you want a bike for commuting and fitness, and think you might ride on both pavement and natural-surface trails, a versatile gravel bike is probably the right fit. If you'll ride entirely off-road, a sturdy mountain bike is the best choice.

Sometimes, more than one category of bike might be appropriate. Once you've narrowed things down to a couple of styles, you can choose from the remaining candidates.
Accessories for bikes on OpenSooq
You can choose from a wide selection of accessories, including the following:
A lock

A waterproof jacket

Front and rear lights

Pump, spares and tools

Helmet

Eyewear
A few items are essential if you do more than ride in flat, dry conditions between secure garages. Some will make your ride easier, safer or more comfortable, and some are simply nice to have.
Thank you for your feedback and suggestions
Send us your feedback
Don't miss out on these deals