Al Batinah

|

Liwa

|

23-02-2020
Al Batinah

|

Sohar

|

23-02-2020
Al Sharqiya

|

Al Mudaibi

|

22-02-2020
Muscat

|

Azaiba

|

22-02-2020
Al Batinah

|

Sohar

|

21-02-2020
Muscat

|

Al Khoud

|

21-02-2020
Al Batinah

|

Sohar

|

21-02-2020
Muscat

|

Hamriya

|

21-02-2020
Al Batinah

|

Al Masn'a

|

21-02-2020
Al Dhahirah

|

Dhank

|

20-02-2020
Al Sharqiya

|

Jalan Bani buhassan

|

20-02-2020
Muscat

|

Amerat

|

19-02-2020
Buraimi

|

Al Buraimi

|

19-02-2020
Al Sharqiya

|

Ibra

|

19-02-2020
Al Batinah

|

Rustaq

|

19-02-2020
Al Batinah

|

Saham

|

18-02-2020
Al Dakhiliya

|

Nizwa

|

18-02-2020
Muscat

|

Bosher

|

18-02-2020
Dhofar

|

Salala

|

17-02-2020
Al Batinah

|

Rustaq

|

17-02-2020
Al Batinah

|

Barka

|

17-02-2020
Muscat

|

Al Maabilah

|

17-02-2020
Buraimi

|

Al Buraimi

|

17-02-2020
Al Batinah

|

Liwa

|

17-02-2020
Al Batinah

|

Liwa

|

17-02-2020

Your search has been saved
You will receive email notifications when ads match this search
To manage your favorite searches and emails alerts:
1- Sign in
2- Click on Favorites on the top right of OpensSooq
3- Select Favorite Searches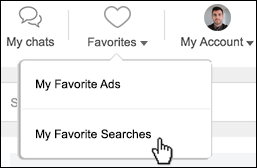 Your search has been saved to favorites
How to use your home appliances efficiently
There are numerous types of household appliances. Some of the appliances are a must-have in every home such as washing machines,ovens and refrigerators. Other appliances might be of less necessity but can make your life much easier like air conditioners, coffee makers, food processors, microwaves and many others.
Generally, if you want to use your home appliances efficiently, save energy and keep them running for longer; you should consider turning them off completely as long as you are not using them. Although some appliances have a standby mode where the appliance can be reactivated easily, they can still draw power while turned on. So make sure to turn off your appliances especially when you are away on vacations or you are out for long times.
Some appliances like washing machines or clothes dryers require so much energy. You can save power and make them last longer by using them wisely and for larger sets of clothes rather than keep them running for longer times with fewer clothes per set. However, make sure that you do not overload a washing machine or a clothes dryer as this would also do some damage and might break them.
Get the best small appliances sale offers
If you are in need of home appliances, take a look here at the best sale offers you can get through a special and huge collection of appliances. No matter what type of appliances you are looking for, whether used, new, electrical kitchen or any other type of appliances, you can be sure that you will find it here, with the best deals possible. Even if you have small appliances that you would like to offer for sale, you will also be able to do so, whether you are a businessman or an individual, you can get started right now.
Most popular home appliances
There are countless numbers of appliances out there, some of which we cannot live without while others are not that essential. There are even appliances being invented every single day that came to life because of an idea that is meant to make life easier in a certain aspect.
The clock for instance, is one of the most important and popular appliances that we almost cannot live without in modern life. Another example is the refrigerator. While our ancestors have used some other technologies to preserve food, there is absolutely no household that doesn't have a refrigerator these days. Other popular appliances include: the washing machine, the telephone, the air conditioner, the TV and the oven.
It is also worth mentioning that kitchen appliances are probably the most used appliances globally. There are lots of manufacturers in the kitchen appliances industry including whirlpool, LG, Samsung, Bosch and Miele to name a few.
Thank you for your feedback and suggestions
Send us your feedback
Don't miss out on these deals