Muscat

|

Al Maabilah

|

11 hours ago
Muscat

|

Seeb

|

12 hours ago
Al Batinah

|

Al Masn'a

|

21 hours ago
Al Batinah

|

Suwaiq

|

Yesterday
Al Dhahirah

|

Ibri

|

Yesterday
Muscat

|

Al Khoud

|

26-02-2020
Al Batinah

|

Suwaiq

|

26-02-2020
Muscat

|

Al Maabilah

|

24-02-2020
Al Batinah

|

Suwaiq

|

22-02-2020
Al Sharqiya

|

Jalan Bani buhassan

|

22-02-2020
Al Dhahirah

|

Ibri

|

20-02-2020
Al Batinah

|

Al Khaboura

|

20-02-2020
Al Dhahirah

|

Ibri

|

20-02-2020
Al Dhahirah

|

Ibri

|

19-02-2020
Al Batinah

|

Shinas

|

19-02-2020
Al Batinah

|

Shinas

|

19-02-2020

Your search has been saved
You will receive email notifications when ads match this search
To manage your favorite searches and emails alerts:
1- Sign in
2- Click on Favorites on the top right of OpensSooq
3- Select Favorite Searches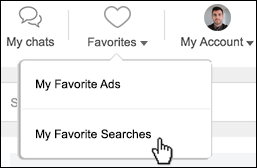 Your search has been saved to favorites
Collectibles and Antiques
History is the best way to understand why current events are taking place. With knowledge about history, you could take a glimpse of the past, get a feel of how your ancestors lived and what were their lives really like. Looking at items with historical value will take you into a trip back in time and you will find yourself immersed into events,feelings and thoughts.

OpenSooq values history just as much as anybody does, and it will connect you with individuals who have items of historical and financial worth to sell. If you are a collectibles fanatic and would like to add valuable items to your collection, visit our website and find yourself a new piece to enrich your collection with.
Collectibles and Antiques on OpenSooq:
Currencies
Whether they were paper or coin currencies, they are known to be some of the collectors' favourite items. Currencies from many places around the world are available on our website.
Antiques
Another collector's hobby would probably be an antique tea set, vases, clocks, kitchenware, phones, and even antique jewelry.
Daggers
A common arab item that many people collect is the dagger. They come in a variety of designs, colours and sizes.
Watches
For all the watch lovers, there are antique watches from the most high end brands. Why not add a timeless piece to your collection?
Antique Appliances
From antique televisions, to radios to even clothing irons.
There is certainly much more to add to our list because the world of antiques is such a marvelous one and it can always take your thoughts back in time. If you have antiques that you want to put up for sale, visit OpenSooq and place your advertisement on our website.
Thank you for your feedback and suggestions
Send us your feedback
Don't miss out on these deals