Al Sharqiya

|

Ibra

|

12 hours ago
Al Sharqiya

|

Ibra

|

15 hours ago
Al Sharqiya

|

Al Mudaibi

|

21 hours ago
Al Sharqiya

|

Al Mudaibi

|

22 hours ago
Al Sharqiya

|

Bidiya

|

10-11-2019
Al Sharqiya

|

Al Mudaibi

|

06-11-2019
Al Sharqiya

|

Al Mudaibi

|

03-11-2019
Al Sharqiya

|

Sur

|

03-11-2019
Al Sharqiya

|

Sur

|

03-11-2019
Al Sharqiya

|

Jalan Bani buhassan

|

29-10-2019
Al Sharqiya

|

Al Mudaibi

|

17-10-2019
Al Sharqiya

|

Sur

|

09-10-2019
Al Sharqiya

|

Al Mudaibi

|

09-10-2019
Al Sharqiya

|

Sur

|

25-09-2019
Al Sharqiya

|

Sur

|

25-09-2019
Al Sharqiya

|

Sur

|

22-09-2019
Al Sharqiya

|

Sur

|

21-09-2019
Al Sharqiya

|

Ja'alan Bani Bu Ali

|

16-09-2019
Al Sharqiya

|

Al Qabil

|

14-09-2019
Al Sharqiya

|

Sur

|

14-09-2019
Al Sharqiya

|

Bidiya

|

12-09-2019
Al Sharqiya

|

Sur

|

06-09-2019
Al Sharqiya

|

Sur

|

06-09-2019
Al Sharqiya

|

Sur

|

05-09-2019

Your search has been saved
You will receive email notifications when ads match this search
To manage your favorite searches and emails alerts:
1- Sign in
2- Click on Favorites on the top right of OpensSooq
3- Select Favorite Searches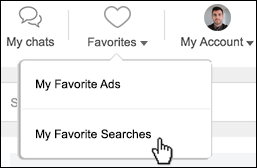 Your search has been saved to favorites
Browsing and comparing mobile tablet accessories on OpenSooq
Mobile phone and tablet accessories are as important as a mobile phone in day-to-day life. Most of us would find it difficult to survive without a mobile phone and bare minimum set of accessories. Be it cover cases, screen protectors, power banks, earphones or charging cables, these accessories are a must-have these days. Thereby, creating a market that is growing fast year by year and is hard to ignore. This section in OpenSooq allows you to compare, buy and sell all related accessories for your mobile phone or tablet.
Finding mobile tablet accessories on OpenSooq
You can browse easily on your computer or on the mobile application for all related accessories for your device whether its a mobile or a tablet, in a well organized categories:
Choosing the item type: earphones, cases, charging cables, memory cards, etc.

Type the accessory name in the search box

Compare and choose from the results what suits you the most.

Contact the seller via chatting, commenting or calling in case you are interested in the item and the price.
These simple steps ensures finding you what you are looking for from the comfort of your home, lunch break at your office or when you have some free time between your daily activities. You can always sell your product too and simply wait for offers from potential buyers using free posts, this way you can make a good profit and keep your selling expenses to the minimum.
Thank you for your feedback and suggestions
Send us your feedback

Fill your details now in order to contact you

Your request has been submitted successfully. Our team will contact you soon in order to proceed with the next steps.