Al Dhahirah

|

Ibri

|

Yesterday
Al Dhahirah

|

Ibri

|

03-04-2020
Al Dhahirah

|

Ibri

|

02-04-2020
Al Dhahirah

|

Ibri

|

01-04-2020
Al Dhahirah

|

Ibri

|

31-03-2020
Al Dhahirah

|

Ibri

|

31-03-2020
Al Dhahirah

|

Ibri

|

21-03-2020
Al Dhahirah

|

Ibri

|

13-03-2020
Al Dhahirah

|

Ibri

|

12-03-2020
Al Dhahirah

|

Ibri

|

04-03-2020
Al Dhahirah

|

Ibri

|

29-02-2020
Al Dhahirah

|

Ibri

|

27-02-2020
Al Dhahirah

|

Ibri

|

24-02-2020
Al Dhahirah

|

Ibri

|

15-02-2020
Al Dhahirah

|

Ibri

|

13-02-2020
Al Dhahirah

|

Ibri

|

13-02-2020
Al Dhahirah

|

Ibri

|

11-02-2020
Al Dhahirah

|

Ibri

|

07-02-2020
Al Dhahirah

|

Ibri

|

28-01-2020
Al Dhahirah

|

Ibri

|

17-01-2020
Al Dhahirah

|

Ibri

|

13-01-2020
Your search in "Perfume - Incense for men" does not match any results. Please make sure that the words are spelled correctly or add your query as a demand
Submit your demand now

Your search has been saved
You will receive email notifications when ads match this search
To manage your favorite searches and emails alerts:
1- Sign in
2- Click on Favorites on the top right of OpensSooq
3- Select Favorite Searches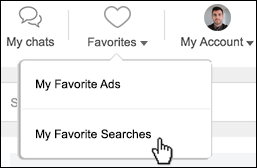 Your search has been saved to favorites
Men's Perfume
Bold, masculine and strong are all descriptions of the vast men's perfume collection on OpenSooq. The best way to make a lasting impact is by choosing one of the finest scents which will reinforce your presence. Walk into any room with confidence and class, wearing your favourite perfume. Impress effortlessly and allure people with your boldness. You could find all sorts of scents on our website. You could even customise your own scents according to your preference.
Men's Perfume on OpenSooq:
Original Perfumes: From Creed, Dior, Paco Rabanne, to Givenchy and much more world class perfumes.

First Copy Perfumes: If you want to smell great and save money, you could always buy a first copy perfume that is guaranteed to make you feel incredible.

Make Your Own Perfume: Whether you felt like creating a scent of your own or wanted a specialist to create the exact copy of your desired perfume, contact the sellers on OpenSooq.

Perfume Package: These sets could be the ideal gift for any special occasion. They usually include a perfume, after shave and body lotion.

Skin Firming Cream: This cream tightens the skin, giving a younger appearance to the body.

Facial Hair Oil: This oil stimulates facial hair growth, giving a fuller looking beard and mustache.
Take advantage of good deals on men's perfumes by signing up on OpenSooq, communicate with the sellers and get the best prices. If you have men's perfume that you are willing to sell, empty perfume bottles or if you are skilled at mixing scents to create an alluring smell; create an ad on our website. And remember, no elegance is possible without perfume.
Thank you for your feedback and suggestions
Send us your feedback
Don't miss out on these deals